On 15-20 May in Saint Petersburg was held the seventh annual Saint Petersburg International Legal Forum. Representatives of international legal community, law and international relations experts, heads of major international companies legal departments, and representatives of state authorities discussed the hottest topics, including regulation of modern technologies and their influence on the development of legal profession, antitrust regulation, financial and investments policies, Russia-Asian cooperation, cultural valuables market regulation, etc.
ALRUD Senior Partner Vassily Rudomino and Partners Andrey Zharskiy, Maria Ostashenko and German Zakharov played active role in the Forum activities. Over 3000 specialists from 79 counties attended the Forum.
On Wednesday, May 17th, Vassily Rudomino and other participants of the session "The sun also rises" – assessing new opportunities in the face of rising Japanese investment" discussed development prospects of Russian-Japanese investment funds as demonstrated by RDIF and JBIC; legal component of Russian-Japanese investment projects; Russian and Japanese lawyers' take on new opportunities and potential risks of investment; production localization as a potential development driver for Russia's Far East.
On Thursday, 18 May, Vassily Rudomino spoke in the session "Antitrust in the global economy: challenges for regional alliances". His presentation covered the prospects for investigating antitrust breaches within the framework of regional associations.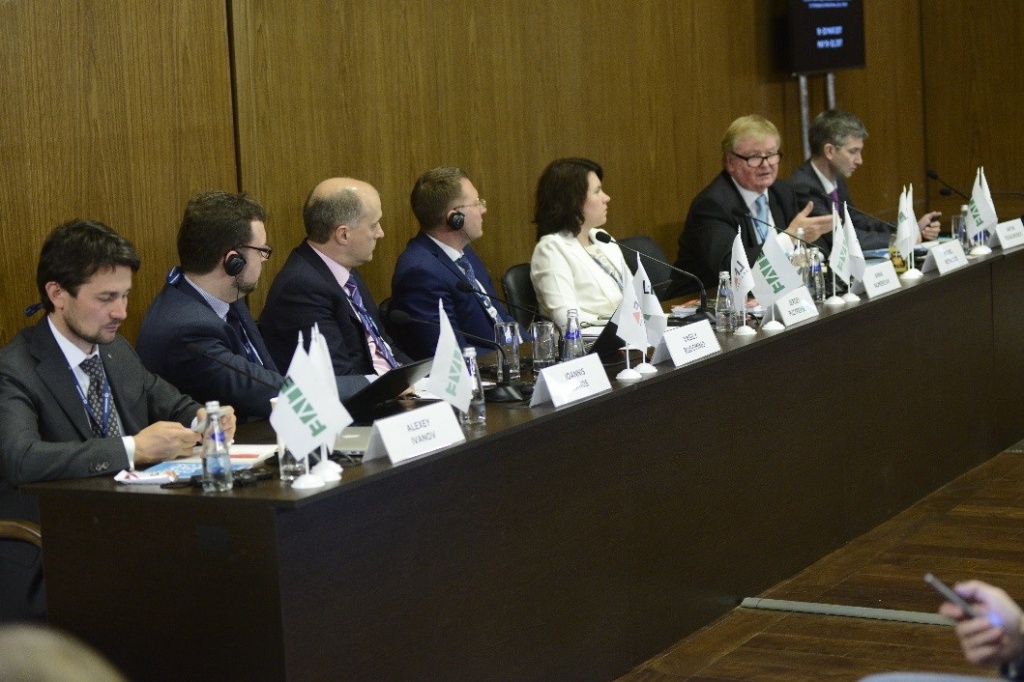 On Friday, 19 May, Andrey Zharskiy spoke in the session "Contractual instruments in sphere of subsoil use: international and Russian experience". The participants discussed the challenges subsoil users face that may be resolved in the existing legal environment as well as possible ways and prospects of development of laws and subordinate legislation in the Russian Federation. Andrey made a presentation on Russian experience of using joint mining activity agreements.