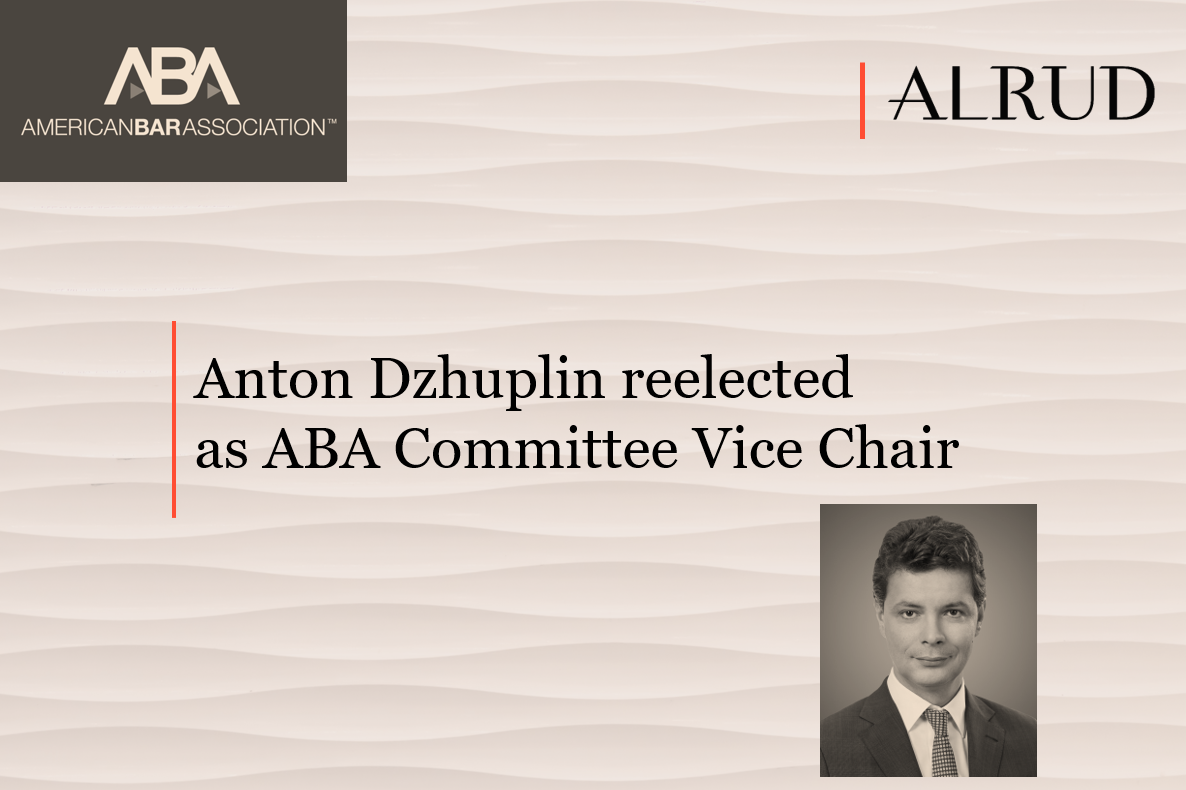 Anton Dzhuplin, ALRUD partner within its Corporate and M&A practice, was re-elected, and will continue to exercise his powers as Vice Chair for the Year-in-Review of the International M&A Joint Venture Committee of the ABA International Law Section.
Within the committee, world leading lawyers receive the most up-to-date legal information in this area of international law, and also have the opportunity to get to know the leading practitioners in the M&A profession. Communication, ideas exchange and cooperation help lawyers to achieve new success.
This appointment is an important step in the development of ALRUD's Corporate and M&A practice, as well as a predictable success. It is the result of Anton Dzhuplin's long-term involvement in the preparation of domestic and international events within his specialization.
The prestigious status of this position will undoubtedly contribute to the development of networking opportunities and the promotion of the interests of the ALRUD Law Firm and its clients in the global legal community.
Anton will hold this office until August 10th 2022.
ABA International M&A Joint Venture Committee focuses on legal and practical issues relating to international and comparative merger and acquisition and joint ventures, including efforts to develop greater international harmonization of laws, regional and national approaches to issues relating to mergers and acquisitions and joint ventures, and developments in countries, or regions, that are implementing, or changing, their mergers and acquisitions and joint venture laws.